Better voip experience with:
Jabra, Plantronics headset and
Plathosys and Eutectics handset
and any standard audio devices
Multiple lines feature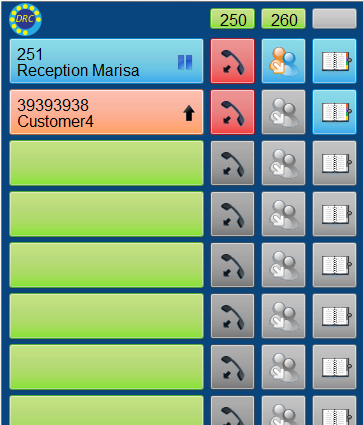 DRC can handle many concurrent call and manage up 6 account.
Using its configuration panel it is possible to specify wich account must be used for blf monitoring, and default outgoing calls.
The status of incoming and outgoing calls is clearly displayed on the line's buttons and the operator can easily answer, hold, hangup and transfer any call by simply pressing the relative button.